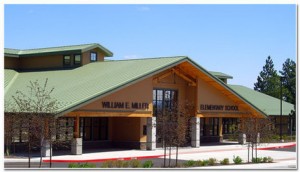 Thanks Miller Elementary's PTO for purchasing 2 Wonder Worman Worm Bin Packages!  The Red Wigglers are ready to chomp on fruit and veggie scraps from the students and staff.
Miller Elementary is a LEED (Leadership in Energy and Environmental Design) Certified School.  Most of their standards revolve around the "3 R's (reducing, reusing and recycling) which begin during construction and continue through the life of the school.  Having Red Wigglers recycle their usable waste fits perfectly into the school's concept.
For more info on Miller's design click here.